*** Email questions to -- Scott@ScottCookKnives.com

Auction Over

** Updated Auction Rules **

Bids accepted at Scott@ScottCookKnives.com &/or Instagram post
SMCook150 at

Starting bid is $100.00
Minimum bid increments of $100.00
** NEW - 8 MINUTE "ANTI-SNIPE" RULE IN EFFECT ON CLOSE OF AUCTION
Payment due upon close
Check, Wire, Zelle, or PayPal accepted

Website and Instagram will have current high bids posted

-------------------------------------------------------

Non-Typical Lochsa
Desert Ironwood handle inlays and pivot pin inlay
14K gold handle accents
Handle stippling work
Double lugs copper
Nichols 'Boomerang' SS Damascus


** Sold **
Auction over 03.31.2021


Lochsa face

Lochsa back side

Lochsa open

Lochsa clip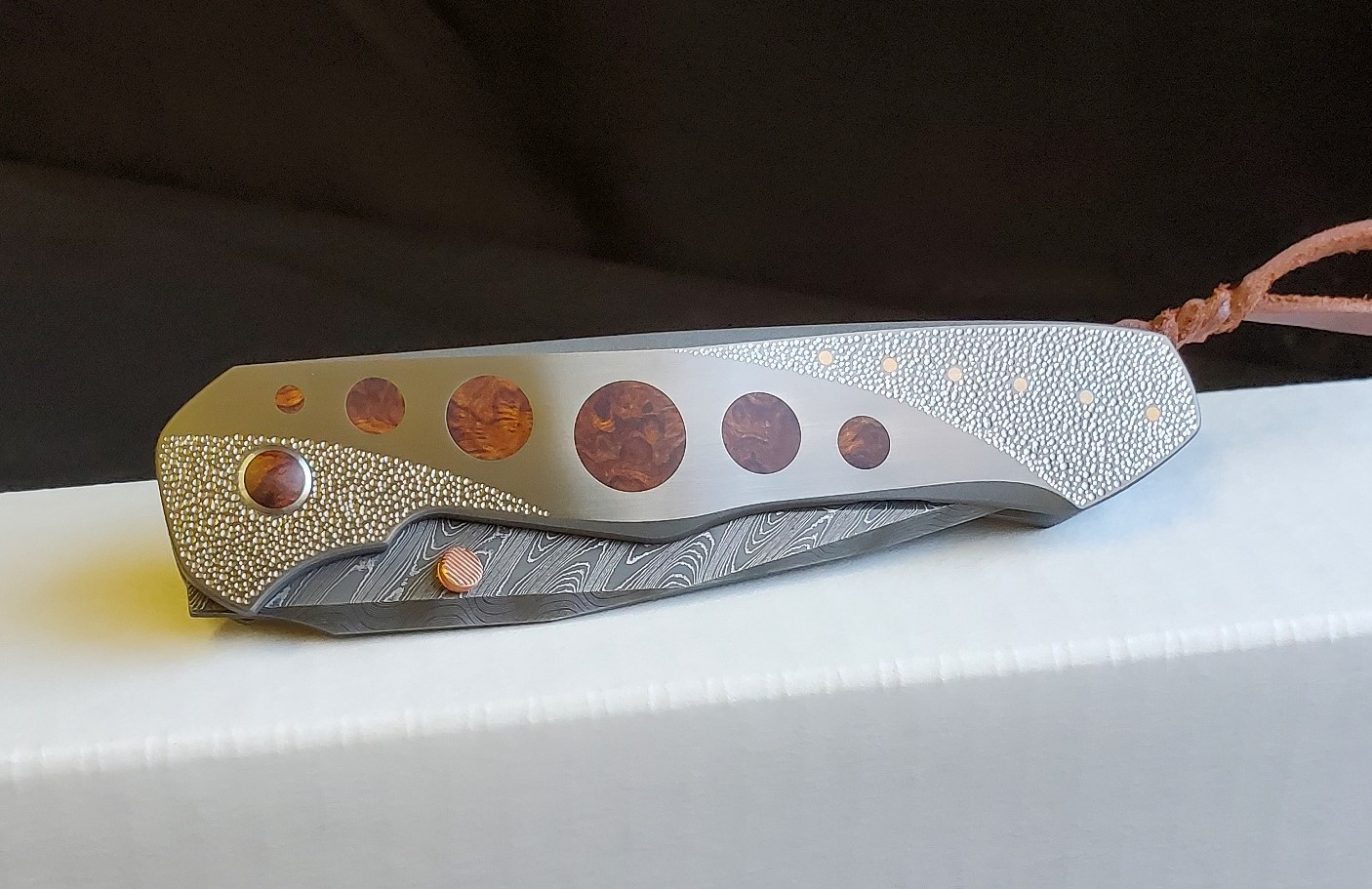 Just off the "Bench" features knives that SCK has available for auction off the Web site.
Each knife that appears here will be new from the shop, a unique or standard model. Questions and
specifications on the featured blade are available upon request via e-mail.
Check, Zelle, bank wire, & PayPal are all accepted.
If you are interested in future "Bench" knives that may be listed, send an email asking to be put on a "Bench" Contact list. An email will be sent out prior to each auction or sale.
SCK
There have been a few with bid questions.
You can Email your bid to - Scott@ScottCookKnives.com, the auction post on Instagram, or privately DM via Instagram.
Your Maximum bid will only be reached if others bid it up to that point.
Minimum bid increments of $100.00. This is done very similar to how Ebay does its bidding.
The webpage & Instagram will be updated ASAP. Tie bids goes to first email.
Be sure to refresh your browser that last hour and the last ten minutes. ** New to the process is a 8 minute ANTI-SNIPE rule upon close of auction.